We are proud to announce that as of today we have a new website!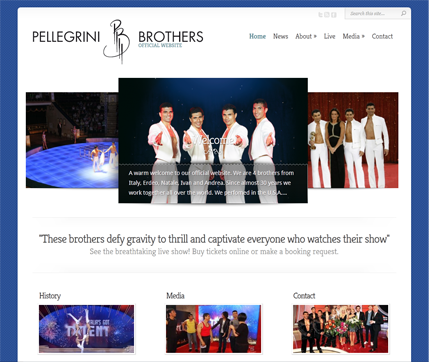 We want to use these modern website to keep in touch with you even closer and keep you up to date about our performances.
Now we want to introduce you the new site a little:
We would love to connect with you on facebook, youtube and twitter.
We hope you will enjoy it.
Yours Pellegrini Brothers,
Erdeo, Natale, Ivan and Andrea